ComPlex Plastics Inc.
TEDLAR® ( PVF PolyVinylFluoride )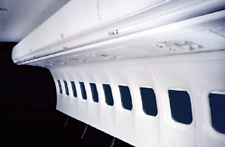 Aircraft


Tedlar® films are the surface protection of choice by major aircraft original equipment manufacturers and airlines.
Tedlar® films give airlines maximum design flexibility in creating passenger areas that are attractive, easy to clean, and scuff-resistant. Tedlar® complies with FAA25 as well as ABD-0031 regulations, is lightweight, has excellent conformability, and can be embossed and printed. Tedlar® films are available in an array of colors, which resist fading. If necessary, the colors can be matched long after the initial installation. Transparent Tedlar® film is an excellent overlaminate for printed patterns.
Best of all, Tedlar® can take whatever passengers dish out and it stays looking new for years. That's why so many airlines use it in these popular applications: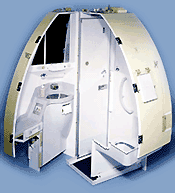 Interior ceiling and sidewall decorative panels
Window shades
Stow bins
Lavatories and galleys
Ceiling panels
Personal service units (PSUs)
Bulkhead partitions
Insulation barriers
Moisture barriers
Cargo bin liners
Aircraft wire markers
Composite noise panels
Tedlar® films have superior resistance to harsh cleaners, chemicals, and solvents. Tedlar® eliminates the need for repainting and reduces maintenance costs.
Applications
Architectural Graphics Forming Solar
The Following Grades Are Available From Stock
TCW TGB TWH TIB TPD TLB TPD TES TCB TTY TTR TWB TJZ
Aircraft, Architectural, Fiberglass (FRP) Panel Mfg, Formable
Graphics, Indusrial, Laminations, Solar, Transportation
Types available and main applications
Please contact us for additional information.
PRODUCTS LIST & TECHNICAL DATA

Sales/Service Department
Telephone : NORTH AMERICA 1-888-PLASTIK or 1-800-363-2870

Telephone : INTERNATIONAL 001-514-696-6767

FAX : USA & CANADA (514) 696-2637
WAREHOUSES IN MAJOR CITIES

Sales & Information :

USA EAST COAST : info@complexplastics.com USA WEST COAST : mike@complexplastics.com

CANADA WEST COAST : bc@complexplastics.com CANADA EAST COAST : sales@complexplastics.com

Europe : europe@complexplastics.com Asia : asia@complexplastics.com Middle East : MiddleEast@complexplastics.com
Comments & Suggestions : webmaster@complexplastics.com
Designed By Weblord Inc, (514) 696-2742 © 1996
Last modified: Friday, December 02, 2011 09:29 AM
DocRef_050316_0_